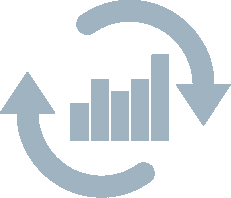 Risk Model
versioning and
management
×
Models are kept in a central repository with version and change control, workflow management and secured access.
Learn More...
Automated
line-of-business
deployment
×
RFM can store presentation and business rules for enterprise applications directly in its models, and publishes these to the enterprise via Web Services. So, when a model update is made, no re-programming is required for the model changes to be applied. Just test, approve, publish... and the updated model is in production.
Learn More...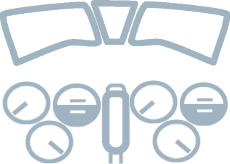 Risk Cockpits
and War Gaming
×
RFM easily binds to data from both inside and outside the enterprise and creates "Cockpit" views putting responsible staff, from front-line bankers, to credit managers, to senior management, firmly in control of the risks they manage. In addition to historical and current data, a built-in simulator allows alternative future scenarios to be explored at the push of a button.
Learn More...
Wholesale PD &
Loan Origination
×
Unlike retail loans where ample information on the credit worthiness of applicants is available, the situation for commercial applications is the reverse. Furthermore, borrowing entities may involve multiple parties, each of which have different credit ratings. RFM's sophisticated commercial credit rating engine can be used with any loan origination system, or we can supply our own turnkey solution.
Learn More...
Stress testing
and monitoring
×
Consistent with its focus on giving all risk stakeholders the information they need, with as little effort as possible, RFM includes powerful stress-testing capabilities. Anyone in the organization can create and run scenarios, and intuitively and imaginitively visualize their outcomes. Much of the activity and documentation required for regulatory compliance can be scripted and automated, and the secure, version-controlled respository proivides full auditability.
Learn More...
LGD Modeling &
Data Acquisition
×
Accurately determining Loss Given Default (LGD) exposure, along with managing loans in default, is often a major challenge for financial institutions because of the messy nature of LGD data. RFM's flexible data adaptors (including the option of OCR), coupled to a highly extensible modeling engine allows the LGD module to capture and model almost any data, structured or otherwise; electronic or paper.
Learn More...